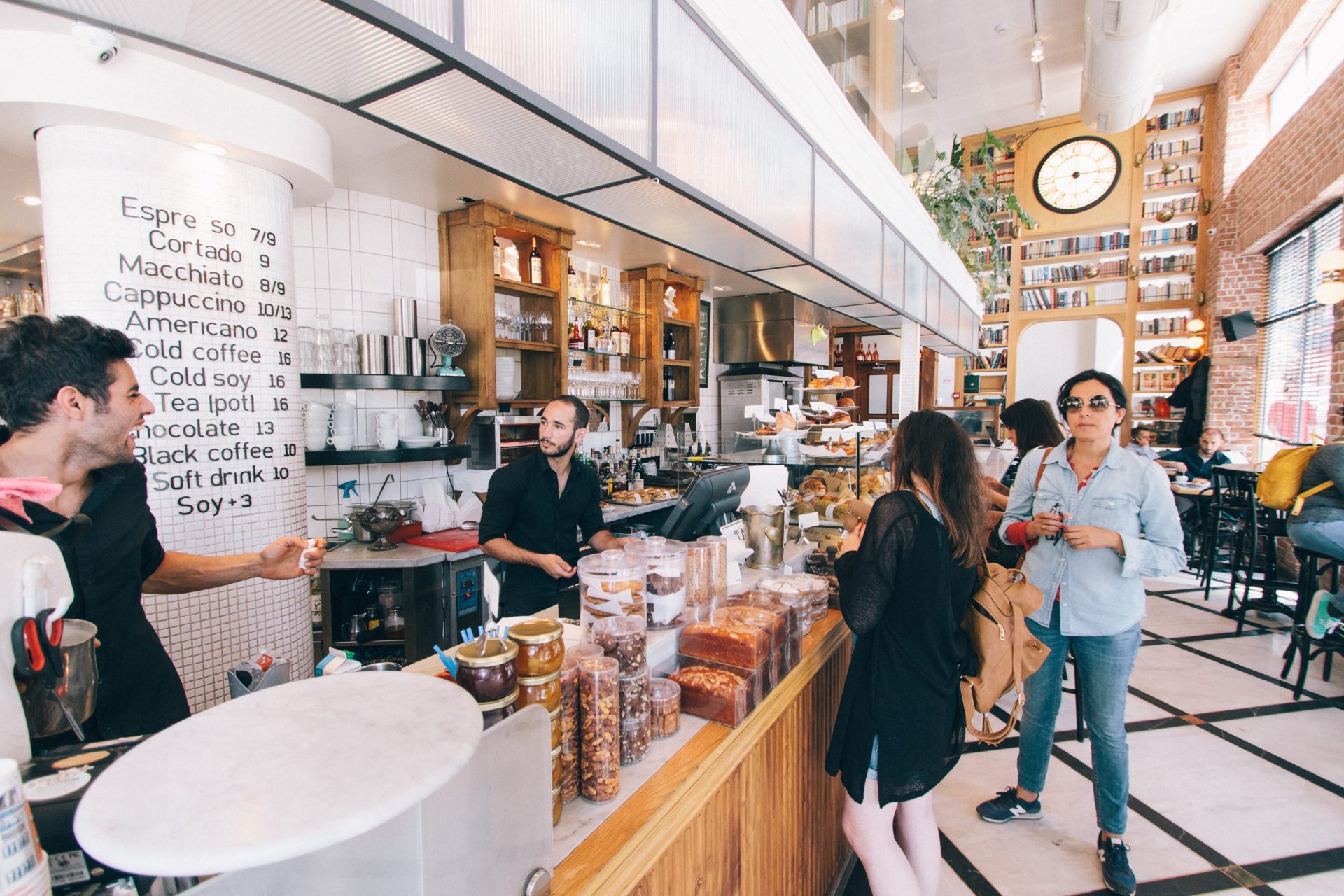 January 23, 2020 | By: LendVer Staff –
Operating a restaurant can be a great joy, people come to your establishment for good food and relaxation at the end of a long day, and you get to see the satisfaction on their faces after they enjoy a delicious meal in a comfortable setting you created. Any restaurant owner knows that the day-to-day operations of running their business can come with difficulties as well. Seasonal revenue, vendor issues, or an unwarranted bad review can impact cash-flow, making it important to have access to the right financing in place.
Types of Restaurant Business Loans
The type of business loan that is right for you will depend on the type of financing you need. Do you operate a small restaurant that needs access to a revolving line of credit to manage inventory purchases better? Do you own multiple restaurants or dining franchises and are looking to purchase, build, or open another? Are you a specialty culinary establishment with large equipment that is integral to your food preparation process? Before applying for a restaurant business loan, it is important to evaluate what your true capital needs are so you don't end up with the wrong lender.
Speed Will Dictate Product Choice
One of the most important things to do when contemplating the type of business loan you need for your restaurant, is to be realistic about how quickly you need funding. Of course a long application process and waiting months for your funding is not ideal, but if it will save you thousands of dollars and you don't need your loan right away, isn't it worth it? Obtaining financing quickly via an alternative business loan or merchant cash advance can be appealing, and it is certainly necessary in many instances, just know you will likely pay more for it.
Types of Business Loans
There are many different types of business loans, although many loan products can be used for the same restaurant financing need, but a particular option may work better for your restaurant over another. Outlined below are the most prevalent business financing options available to restaurant owners and recommended by LendVer.
Line of Credit
You can learn more about business credit lines here, but in summary a business line of credit (aka credit line) is access to capital for your restaurant when you need it and you only pay for it when you use it. Fundbox is our recommended business credit line lender. The firm offers credit lines from $1,000 to $100,000 starting at an industry low rate of only 4.66%. Applying with Fundbox will not affect your credit, you need only an active business bank account or accounting software to be evaluated for funding, and its approval process takes only about 3 minutes and funding is next day. You can continue to draw down on your Fundbox credit line over and over again, there are no fees if you don't use it, and no fees to pay it down or off. There is no collateral required for a Fundbox credit line, and borrowers with credit down to 500 are considered as are almost all businesses in operation greater than 3 months.
Term Loan
You can learn more about business term loans here, but in summary a business term loan is lump sum financing that can be used for any eligible business purpose such as working capital, equipment, or leasehold improvements. Term loans tend to be less than 10 years in length and can even be as short as 3 months. Usually term loans will carry an interest rate that is fixed for the same length as the amortization of the loan. SmartBiz is our recommended business term loan lender and they provide financing from $30,000 to $350,000, with rates from 6.25% to 26.99%, and monthly repayment terms from 2 to 25 years. Applying with SmartBiz won't affect your credit, is quick, and you can receive funding in as little as 2 to 7 business days.
Commercial Real Estate Loan
If you own the building your restaurant occupies, or you are looking to purchase real estate for your restaurant, then you will need a commercial real estate loan. South End Capital provides conventional, subprime SBA, and non-conforming real estate loans for restaurant owners from $200,000 to $20+ million. South End Capital offers stated income, bank statement, full documentation, and asset based underwriting options and its rates start at only 3.5%. South End Capital offers loans fixed for up to 30-years, and its process is low documentation which means you can usually receive funding in 3 to 5 weeks. South End Capital can finance up to 200% of the value of your restaurant property, and requires as little as a 10% down payment for a purchase transaction. Applying with South End Capital won't affect your credit and takes only a few minutes.
Franchise Loans
If you are looking to purchase a restaurant franchise, or already own a restaurant franchise and are looking to expand, then South End Capital is the best option for you. South End Capital offers restaurant franchise financing from up to $5,000,000 that can be used for any eligible business need. Funds are generally used to purchase an existing franchise, start a new franchise, for working capital, equipment, or other business purposes. South End Capital's rates start at 5% and they offer fixed rate financing out to 25 years. Getting started is simple and you can receive a funds in as little as 24 hours.
Conclusion
There are a variety of different business loan types and lenders for your restaurant featured here and each of them have been extensively researched and reviewed by our staff. Regardless of what your restaurant financing need is, what size restaurant you operate, or what your personal credit or business financial history looks like, there is likely a lender that can assist you.
Don't hesitate to contact us if you are unsure of which lender is the right choice for your restaurant, or if you need additional lender recommendations beyond those mentioned in this article.